[ANN] CASPIAN'S TOKEN CHALLENGE - Institutionalizing Crypto Asset Management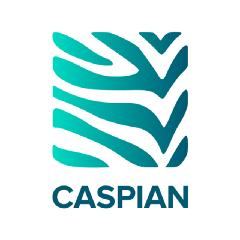 https://challenge.caspian.tech/
Project Name: Caspian
Token name: Caspian (CSP)
Airdrop Website: Challenge.caspian.tech
Short Description: Caspian is a complete asset management solution that covers the full lifecycle of the trade. It includes a fully developed OEMS, PMS, and RMS.
It provides a single interface into all major crypto exchanges, a complete suite of sophisticated trading algorithms, real-time and historical P&L and exposure tracking
and professional customer service.
Airdrop Start Date: 10/08
Airdrop End Date: 08/09
Max Tokens per User: 460
Value for Single Token: 0.049$
Tokens Allocated Towards Airdrop: 4,059,184
http://challenge.caspian.tech/
BitcoinTalk Topic: https://bitcointalk.org/index.php?topic=4886561
posted in Altcoins & Other Blockchains
•